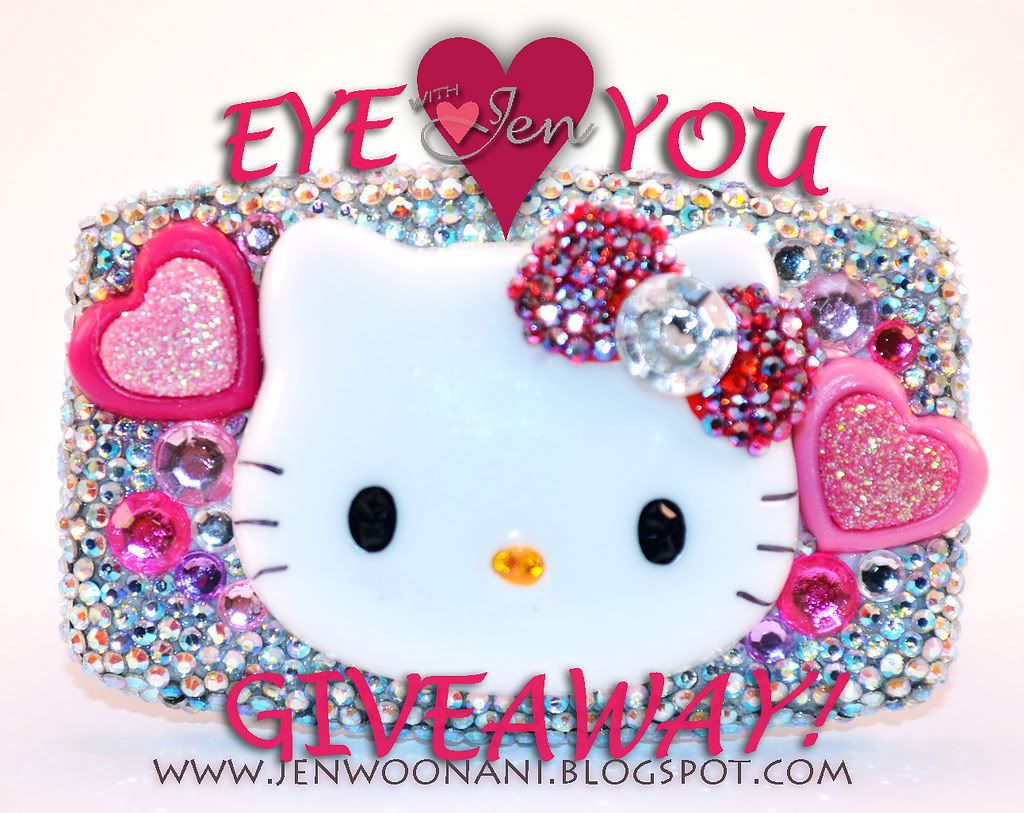 Giveaway by:
With Love Jen
Prize
:
Fun essentials for your lashes!
Contest Mechanics:
Follow the Mandatory Steps in the Rafflecopter.
Follow With Love Jen Publicly on GFC
Follow on Twitter
Tweet once a day
Link giveaway banner on sidebar
Make blog post
Number of winners
: 1
Entry Limit
: Daily
Giveaway Deadline
: 31 December 2011
Eligibility
: Worldwide
Rafflecopter Giveaway?
: Yes
Contest URL
:
http://www.withlovejen.com/2011/11/my-eye-heart-you-giveaway.html